Library Information
Greeley County Library
517 Broadway
P.O. Box 300
Tribune KS 67879-0300
620-376-4801 (Phone)
620-376-4077 (Fax)
director@greeleycolibrary.info
Library Hours
FALL/WINTER HOURS
Monday 9:30 am - 5 pm
Tuesday 9:30 am - 5 pm
Wednesday 1:00 pm - 7 pm
Thursday 9:30 am - 5 pm
Friday 9:30 am - 5 pm

SUMMER HOURS
Monday 8:00 am - 2:30 pm
Tuesday 8:00 am - 2:30 pm
Wednesday 1:00 pm - 7 pm
Thursday 8:00 am - 5 pm
Friday 8:00 am - 2:30 pm
Does Our Library Have…
Our library has many books, audio books, movies, and even TV series on DVD. And if we don't have the item you want, we may still be able to get it for you from another library through Inter-Library Loan. Ask us about it!
Handy Links
Library Services
Community Resources
ABC-mouse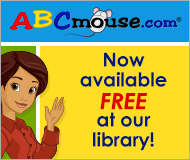 In this section
Third Annual Pumpkin Patch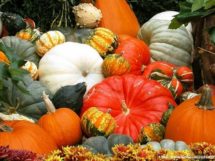 Again this year we at the Greeley County Library are preparing to have a pumpkin patch in the lot to the south, between the library and the newspaper office. We are in the process of planning activities and gathering materials for visits from the children of Greeley County. We have received donations from many local businesses to help us in this fun event. Here's a list so we can thank them & you can too!
Bill & Janice Klein
Cavenee Farms
Chem-Till
CHS
Dixon Drug
DJ's Photography & Videographics
Ed's Truck Service
Elliott's Insurance
Farm Bureau Insurance
First Farm Bank
First Tribune Insurance
Gooch's Foods
James Myers CPA
Mangan Farms
Midwest Energy
Myers Implement
Nex Tech Wireless
Ox Town Feeders
Pierce Lumber Co.
Pioneer Communications
Ron's Oil Co.
Scoular Grain
Security State Bank
TBK Bank
Western State Bank
Several larger out-of-town businesses have also contributed to our Pumpkin Patch. Here's a list:
Dillons - Garden City
Menards - Garden City
Walmart - Colby
Walmart - Garden City
Whartons for Every Bloomin' Thing - Garden City
Thank you to all the contributors to this fun project!
Calendar