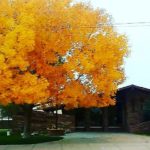 Library hours will change to Fall/Winter Hours beginning
Monday, August 19, 2019

. Those hours are:
     Monday, Tuesday, Thursday, Friday: 9:30 a.m. – 5:00 p.m.
     Wednesday: 1:00 p.m. – 7:00 p.m.
Those hours will be in effect until the end of the school year in May, 2020.
 See you at the library!