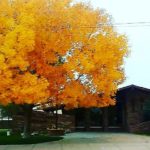 The Library is currently on Fall/Winter Hours. Those hours are:
     Monday, Tuesday, Thursday, Friday: 9:30 a.m. – 5:00 p.m.
     Wednesday: 1:00 p.m. – 7:00 p.m.
Since Tribune and Greeley County are located in the Mountain Time Zone, all times are Mountain Time. Those hours will be in effect until the end of the school year in May, 2020.
 See you at the library!