Library Information
Greeley County Library
517 Broadway
P.O. Box 300
Tribune KS 67879-0300
620-376-4801 (Phone)
620-376-4077 (Fax)
director@greeleycolibrary.info
Library Hours
FALL/WINTER HOURS
Monday 9:30 am - 5 pm
Tuesday 9:30 am - 5 pm
Wednesday 1:00 pm - 7 pm
Thursday 9:30 am - 5 pm
Friday 9:30 am - 5 pm

SUMMER HOURS
Monday 8:00 am - 2:30 pm
Tuesday 8:00 am - 2:30 pm
Wednesday 1:00 pm - 7 pm
Thursday 8:00 am - 5 pm
Friday 8:00 am - 2:30 pm
Does Our Library Have…
Our library has many books, audio books, movies, and even TV series on DVD. And if we don't have the item you want, we may still be able to get it for you from another library through Inter-Library Loan. Ask us about it!
Handy Links
Library Services
Community Resources
ABC-mouse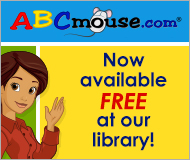 December in the Greeley County Library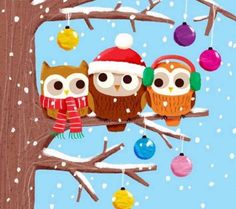 December is a busy month in the Greeley County Library! We have several school classes visiting us this month. Sometimes they listen to a story, then check out books. Other groups may have more time, so they may play a game or do a craft along with checking out books.
On December 14 we are having a Craft Day for children from kindergarten through 5th grade ages. We'll do this a little differently than we have in the past. This time children will choose one or two crafts from three we have available to make and wrap as presents for adults in their lives. It should be a lot of fun!
We will be closed on December 24, 25, and 26 for Christmas. Then we will close at noon on December 31 for New Year's Eve and be closed on Janueary 1, 2019. We will open regular hours on Wednesday, January 2, 1:00-7:00 p.m.
Calendar